Field work is an integral part of a geologist's job description. Some of the most rewarding and enjoyable experiences I've had have been in the field. Check out some photos from memorable trips below or follow the links for more information on my participation in research cruises to the North Atlantic, tropical Atlantic and tropical Pacific.
World Oceans Day, 2015
We visited this bio-eroding, wavecut notch in the northern Exuma Cays on World Oceans Day in June of 2015. We were in the Bahamas on an LDEO graduate student field trip to study paleotempestology, ocean carbonate chemistry and sea level.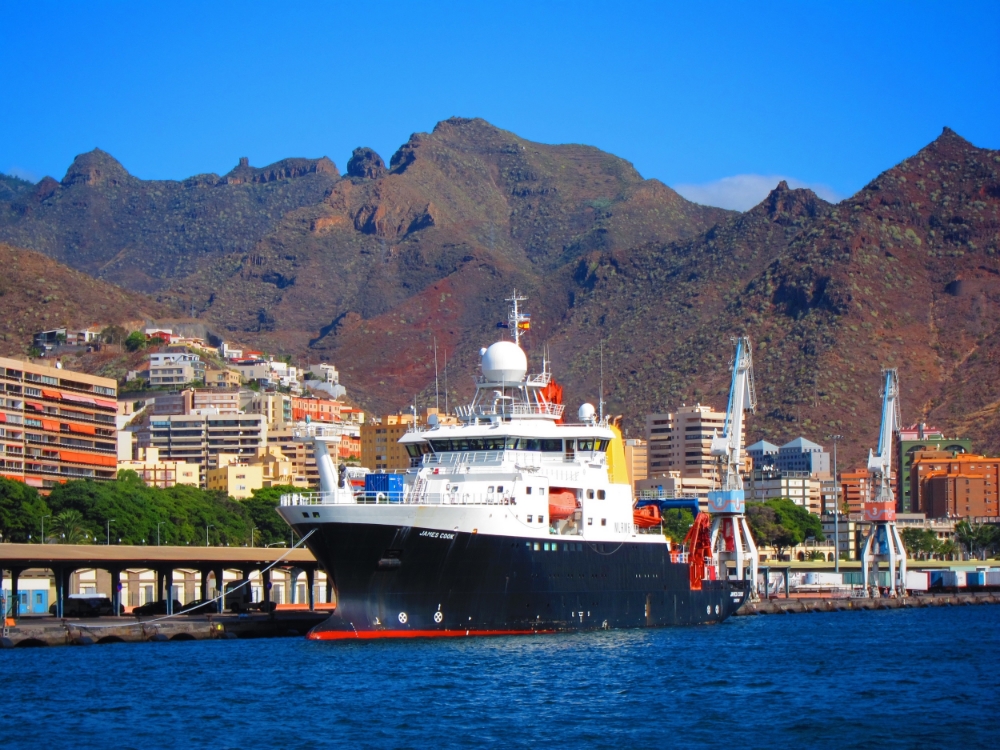 The RRS James Cook, 2013
I sailed aboard the British RRS James Cook in October and November of 2013 on a voyage that took us across the Atlantic Ocean from Tenerife in the Canary Islands to Trinidad and Tobago. We spent two months at sea collecting water, sediment and coral samples. Click on the image for a link to our cruise blog.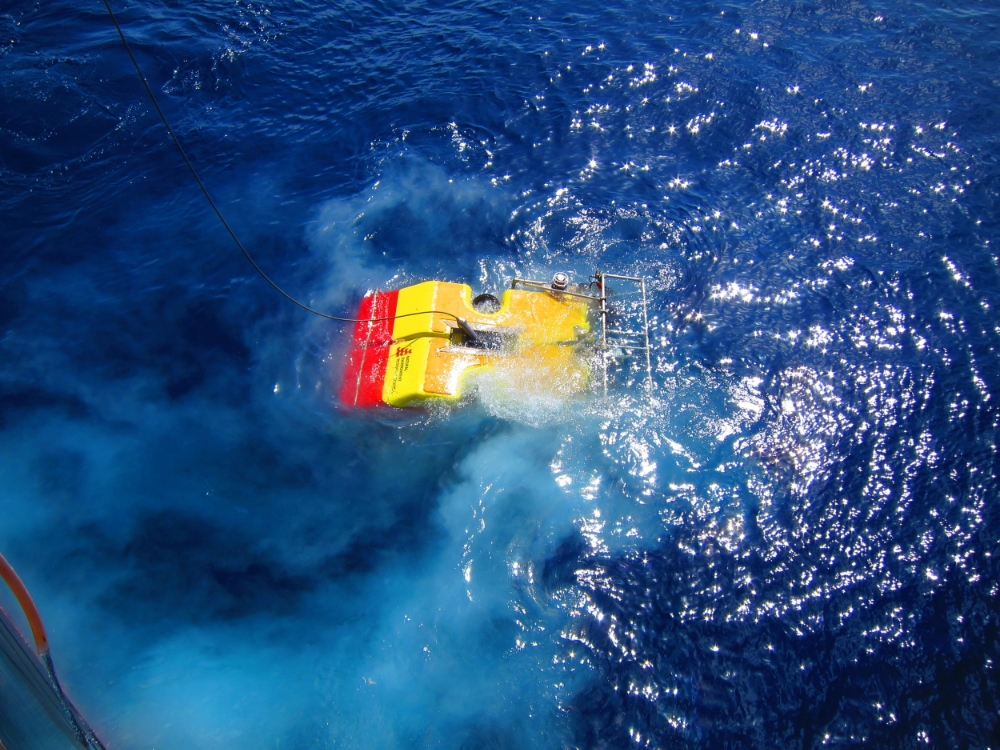 Diving the Atlantic, 2013
The ROV Isis as she dives beneath the waters of the Atlantic during are 2013 cruise aboard the RRS James Cook. We deployed Isis to map the seafloor, take coral and sediment samples, and record tons of video footage (just as a few examples).
Unloading Coral, 2013
Unloading the sample boxes from Isis after a long dive. This is me holding a piece of fossilized colonial coral.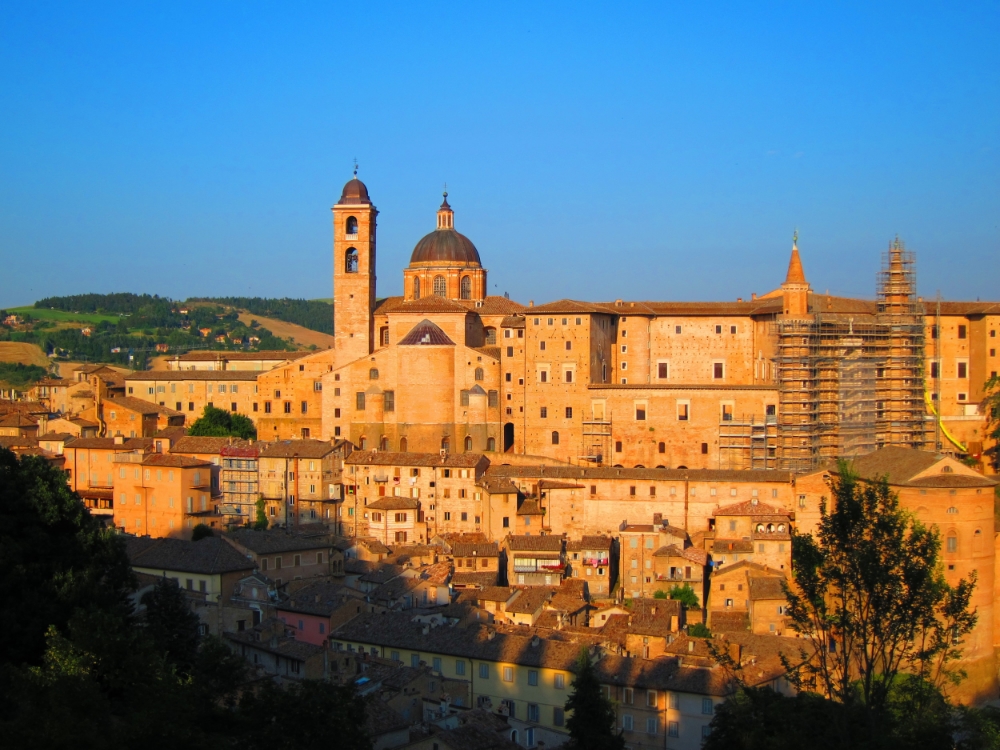 Urbino at Sunset, 2013
I spent three weeks in the Italian renaissance city of Urbino in July of 2013 while participating in a summer course on paleoclimate. Field trips during the course included a day trip to an outcrop of the Cretaceous-Paleogene boundary which represents the mass extinction that killed off the dinosaurs.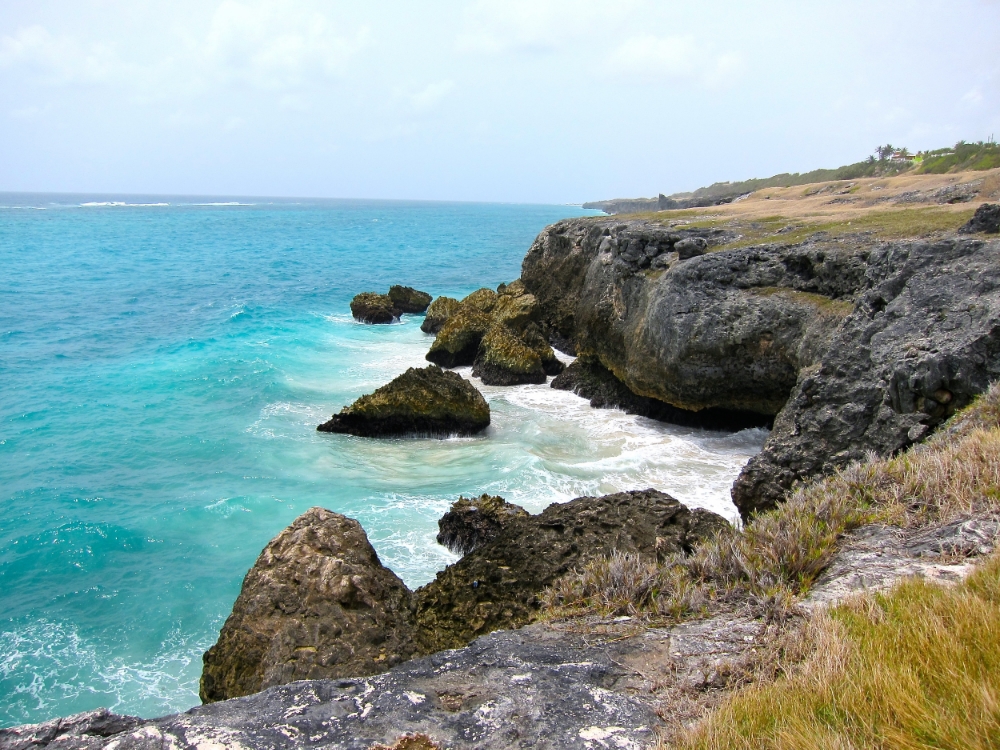 Barbados, 2013
A MIS 5e, uplifted coral terrace on Barbados. I visited Barbados as the TA for an undergraduate field course focused on past indicators of sea level and accretionary prism geology.
On Watch, 2012
Chatting with cruise Co-PI Jean Lynch-Stieglitz and Kate Wejnert during our watch on our 2012 Pacific Ocean cruise. We're sitting at the main scientific console aboard the ship.
Sediment Sampling, 2012
Me, sampling a sediment core for oxygen isotope stratigraphic work aboard the RV Marcus G. Langseth in the Pacific Ocean. The core is white because the sediment is dominantly composed of the shells of planktonic foraminifera. Click on the image for my blog entry from the cruise.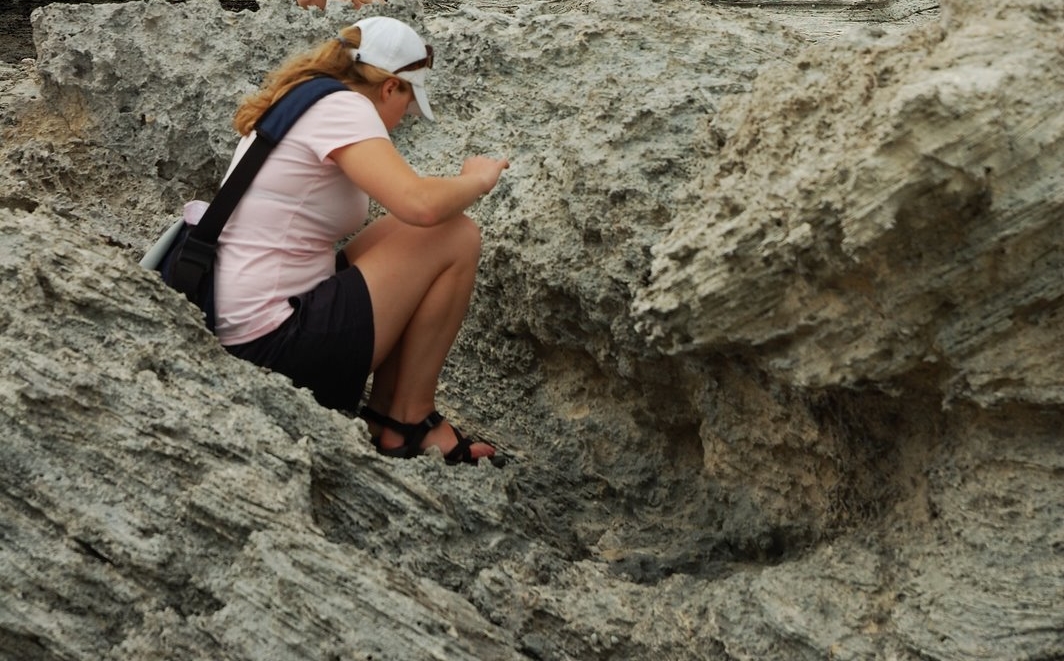 Bahamas, 2009
Me, checking out a Marine Isotope Stage 5e (~130 ka) reef on San Salvador Island in the Bahamas. We visited the island as part of a Macalester College geology field trip. I didn't know it then but this was my first experience with geology representing a time period I would focus on for my thesis.